Looking for Property Management in Pacific Beach, CA?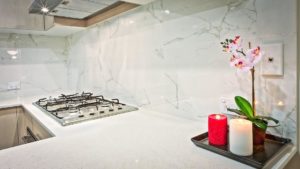 Photo by Pixabay
Pacific Beach is a coastal neighborhood in San Diego, CA. If you're thinking about buying property in this area, here's what you should know.
Pacific Beach, San Diego Overview
Pacific Beach is a picturesque neighborhood that represents exactly what a beach community should be like. It offers abundant housing, never-ending beach fun, nightlife, and amenities. Whether you enjoy surfing or having a drink at the local bar, Pacific Beach is for you.
This area is primarily populated by surfers and young adults, because of its nightlife and nearness to the university. However, families have been recently moving into the area for its low crime rate and local schools.
Investing in Pacific Beach, CA Rental Property
You can never go wrong when owning property in Pacific Beach. Sitting south of La Jolla and north of Mission Bay, the community is surrounded by beautiful sights. Not to mention, if you love beachfront houses, you'll find plenty here.
The demand for rental property in Pacific Beach shows through its real estate statistics. 67% of residents in the neighborhood are renters, so you'll never have difficulty finding tenants.
Finding Property Management in Pacific Beach, San Diego, CA
So, you've decided to own property in Pacific Beach, San Diego. No matter where you are on your real estate journey, it's important to find a property management company. A property management company will take care of day-to-day tasks like marketing, tenant screening, and property maintenance.
HomeShield Property Management is a locally-trusted company that specialized in property management in Pacific Beach, San Diego. We understand your time is valuable, so we'll take care of those tedious tasks while you sit back and relax.
Choose HomeShield Property Management to get your beach home thriving.
WHY WORK WITH HOMESHIELD PROPERTY MANAGEMENT?
Our 5 Owner Guarantees:
CANCEL ANYTIME GUARANTEE: If you ever feel that we are not doing a great job as your San Diego property manager you can fire us and cancel your agreement.
28 DAY LEASE GUARANTEE: If we can't lease your property in 28-Days or less we will refund you our Setup and Marketing Fee.
EVICTION PROTECTION GUARANTEE: If we place a tenant and they need to be evicted we will cover the cost up to $1000. This typically covers the entire eviction process.
PET PROTECTION GUARANTEE: If we placed a pet in your property and they cause damage over and above the deposit amount we will cover up to $800 of pet damage above the deposit amount.
COMMUNICATION GUARANTEE: If you reach out to us via phone or email and we do not return your call within 24 hours we will refund you one month of management fees.
Discover our
services
Professional property management for your investment
Why Choose HomeShield Property Management?
We Focus ON Great Communication
Our goal is to quickly address concerns and questions from our property owners and proactively work to keep them in the loop. We work tirelessly to ensure you're home performs at the highest possible level.
Technology Keeps Us Connected
At HomeShield Property Management, we use a suite of sophisticated tech tools to stay operating at the top of our game. Our account portals provide near-instant access to our team and we accept online rent payments & repair requests.
Our Team Provides Top Tier Service
Unlike some property managers that try to do the bare minimum to get by, we aim to set the standard for customer service. We always go the extra mile to meet the needs of our clients and we are passionate about seeing you succeed.
We Put Honesty First
We want to build mutually beneficial relationships with our clients, built on a foundation of trust and transparency. With us, what you see is what you get. We don't try to pull the wool over your eyes to make a dollar at your expense.

MIKE GAFA
SATISFIED CLIENT
"I needed a property manager that genuinely cared about my property, would move fast and would be responsive to tenants inquiries. Mike at HomeShield gets it. He's tech-savvy and really easy to talk to. His entire approach from start to finish was well thought out and he quickly was able to secure amazing tenants for our home in Bay Park. HomeShield Property Mangement and Mike have been a pleasure to work with. Thanks, Mike!"

HAMP ATKINSON
SATISFIED CLIENT
"I hired homeshield property management to lease out a condo of mine that I was not planning on leasing as an investment property. I was worried about the possible damage and headache of getting the home leased out but Mike made the entire process painless and enjoyable. I now have an awesome tenant and Mike takes care of everything."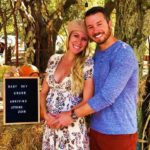 Andrew Grubb
SATISFIED CLIENT
"I purchased an investment townhome from Mike and I thought I could handle the leasing and management on my own. I was wrong! What a time suck and distraction from my own business. I hired Mike at HomeShield and within 8 days we had multiple tenants. I haven't had any problems (2 years later) and I'm saving money by not wasting time chasing rent or trying to find a good handyman or plumber. Thank you, Mike and HomeShield Property Management."

RYAN LENYK
SATISFIED CLIENT
"Mr. Mora has been managing a property of mine for almost two years now. I have had a few different companies manage this particular property over the years. Mike has surpassed all the previous management companies that I have done business with. The transition from the previous services to his was seamless.
I've had issues in the past due to the age of the property. Mike has been a great buffer between the off hours calls and my family life. I appreciate all that his company has done for my family and me."
San Diego County's local
property management experts
When it comes to rental homes, you won't find a better match.
If you own rental property in San Diego County, you already understand how real estate investments can prove quite profitable. Of course, turning a profit is no small feat; from finding qualified renters to handling maintenance requests, accounting tasks, and more, property management is a full-time job. Without the right team on your side, you could find yourself struggling to keep your head above water.
At HomeShield Property Management, we provide property management services for homeowners across San Diego County. Our team of rental pros pays close attention to the ups and downs of the market, and we never stop identifying new ways to help our clients get great results. Whether you own a large portfolio or just a few units, we're ready to help you make your investment goals a reality.
Share your property needs
with our team
Learn how our management solutions are designed to help: (619) 738-4082