Lease Only
5%
of 1 year's lease
$350 Setup, Marketing & Placement Fee
Pre-Marketing Walk Thru Report
Multichannel Advertising
Professional Photos & Marketing
Rental Analysis & Price Recommendation
Property Showings
Tenant Screening
Lease Preparation
Move-in Report
First Month's Rent Collection
Deposit Collection
Full-Service Property Management
Premium Package
MOST POPULAR
7.5%
of monthly rent
$350 Setup, Marketing & Placement Fee
$150 Lease Renewal Fee
$75 Walkthrough Condition Report
Includes All Services Under Lease Only PLUS:
Rent Collection & Disbursement
Monthly & Annual Statements
Maintenance Coordination
24/7 Emergency Phone Line
Private Property Showings
Online Owner & Tenant Portal
Walkthrough Video
Lease & HOA Violation Enforcement
Eviction & Maintenance Coordination
Move-Out & Security Deposit Coordination
Discounts From Our Trusted Vendors
Full-Service Property Management
ALL INCLUSIVE PLATINUM PACKAGE
10%
of monthly rent
$350 Setup, Marketing & Placement Fee
ALL OTHER FEES WAIVED
Includes All Services Under Full-Service Property Management PLUS:
Professional Video Marketing Campaign
360-Degree Matterport 3D Tour ($350 value)
Professional Walkthrough Video ($300 value)
1 Free Yearly Walkthrough Condition Report ($75 waived)
Lease Renewal Fee ($150 waived)
NO Make Ready Coordination Fees Under $5000
MAKE READY PROJECT COORDINATION FEES FOR MORE EXTENSIVE REHAB JOBS: 
 *Make Ready Jobs over $2000 will be billed at a rate of job cost plus 10%.
*Make Ready Jobs over $5000 will be billed at a rate of job cost plus 5%.
Example: Painting, Carpet upgrade &  Cleaning cost $2000 total. The final cost with the oversight fee will be $2200.
Our 5 Owner Guarantees:
CANCEL ANYTIME GUARANTEE: If you ever feel that we are not doing a great job as your San Diego property manager you can fire us and cancel your agreement.
28 DAY LEASE GUARANTEE: If we can't lease your property in 28-Days or less we will waive our first month's management fee.
EVICTION PROTECTION GUARANTEE: If we place a tenant and they need to be evicted we will cover the cost up to $1000. This typically covers the entire eviction process.
PET PROTECTION GUARANTEE: If we placed a pet in your property and they cause damage over and above the deposit amount we will cover up to $800 of pet damage above the deposit amount.
COMMUNICATION GUARANTEE: If you reach out to us via phone or email and we do not return your call within 2 business days we will refund you one month of management fees.
We created these client guarantees to set ourselves apart from our competitors in San Diego. We listened to our clients and these are the guarantees they wanted! We are so confident that you will love teaming up with HomeShield Property Management that we put these guarantees into writing and we live by them. We don't hold our clients to lengthy contracts and if they feel we are not doing an amazing job we allow them to fire us at any time. We believe in proving that we are the best property manager for your property investment. Our 5 guarantees make us do just that!
Discover our
services
Professional property management for your investment
Why Choose HomeShield Property Management?
We Focus ON Great Communication
Our goal is to quickly address concerns and questions from our property owners and proactively work to keep them in the loop. We work tirelessly to ensure you're home performs at the highest possible level.
Technology Keeps Us Connected
At HomeShield Property Management, we use a suite of sophisticated tech tools to stay operating at the top of our game. Our account portals provide near-instant access to our team and we accept online rent payments & repair requests.
Our Team Provides Top Tier Service
Unlike some property managers that try to do the bare minimum to get by, we aim to set the standard for customer service. We always go the extra mile to meet the needs of our clients and we are passionate about seeing you succeed.
We Put Honesty First
We want to build mutually beneficial relationships with our clients, built on a foundation of trust and transparency. With us, what you see is what you get. We don't try to pull the wool over your eyes to make a dollar at your expense.

MIKE GAFA
SATISFIED CLIENT
"I needed a property manager that genuinely cared about my property, would move fast and would be responsive to tenants inquiries. Mike at HomeShield gets it. He's tech-savvy and really easy to talk to. His entire approach from start to finish was well thought out and he quickly was able to secure amazing tenants for our home in Bay Park. HomeShield Property Mangement and Mike have been a pleasure to work with. Thanks, Mike!"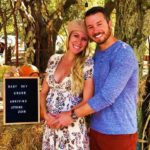 Andrew Grubb
SATISFIED CLIENT
"I purchased an investment townhome from Mike and I thought I could handle the leasing and management on my own. I was wrong! What a time suck and distraction from my own business. I hired Mike at HomeShield and within 8 days we had multiple tenants. I haven't had any problems (2 years later) and I'm saving money by not wasting time chasing rent or trying to find a good handyman or plumber. Thank you, Mike and HomeShield Property Management."
Share your property needs
with our team
Learn how our management solutions are designed to help: (619) 738-4082